Product Description
Worldwide microcontroller supplies have been hit hard this year, meaning that our limited remaining store stock of AudioMoth v1.2 won't be available again until the supplies are replenished, currently estimated at mid-2022. In the meantime, we wanted to make our surplus stock of the previous hardware version, AudioMoth 1.1.0, available in a small bundle campaign for those needing AudioMoths for urgent upcoming research projects.
Limit 5 Per Customer
The AudioMoth is a low-cost, full-spectrum acoustic logger, based on the Silicon Labs Gecko processor range. Just like its namesake, AudioMoth can listen for sound from audible frequencies, well into ultrasonic frequencies. It is capable of recording uncompressed audio to micro SD card at up to 384,000 samples per second.
Included in the bundle
Audiomoth V1.1.0
The Official AudioMoth IPX7 Waterproof Case (Green)
SanDisk Extreme® microSDHC™ UHS-I w/adapter- 64GB
Features
EFM32 Gecko processor
Capable of recording uncompressed audio to micro SD from 8k to 384k samples/second
Records uncompressed WAV files to SD card
Powered by 3 x AA batteries
Analog MEMS microphone
Analog pre-amplifier with adjustable gain
Measures just 58 x 48 x 15 mm
Weight without Batteries: .9 oz (22g) +/- .2 oz (6g)
Configurable USB interface
Onboard real-time clock keeps track of time in UTC

Note that all versions of AudioMoth firmware and apps are compatible with all hardware versions.


AudioMoth is an output from a research project at the University of Southampton and the University of Oxford to develop low-cost acoustic sensors for environmental and biodiversity monitoring. The hardware design, and all associated software, is open-source and freely available. Note that AudioMoth is a prototype research tool, and is not a commercial product. As such, it comes with no warranty or guarantee that it is fit for purpose.

For more information about the AudioMoth 1.1.0 and device support, please visit the Open Acoustic Devices website.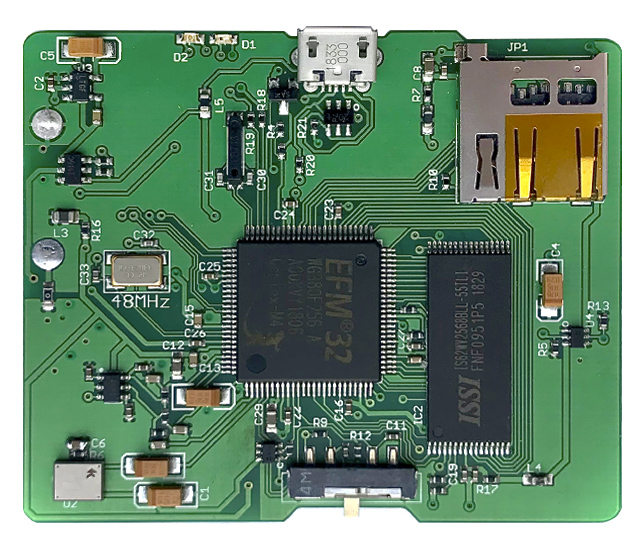 International Duties and Taxes are not included, you may be required to pay these before delivery.