Product Description
The ATMegaZero is a microcontroller board based on the ATMega32U4 microchip, the same chip used in the Arduino Leonardo and Arduino Micro. It was modeled after the Raspberry PI Zero to take advantage of its sleek design and form factor but in the form of a microcontroller board.
Similar to the Raspberry Pi Zero the ATMegaZero comes with 40 GPIO pins that can be used as input or output for interfacing devices and can be programmed using the Arduino IDE software.
Because the ATMegaZero was modeled after the Raspberry Pi Zero it will fit perfectly on any existing Raspberry Pi Zero cases.
Specifications
The ATMegaZero was designed with makers in mind and here are some of the key specs that make this a great microcontroller board:
Core: ATmega32U4 microcontroller running at 16MHz

Memory: 32KB Flash, 2.5KB SRAM, 1KB EEPROM

GPIO: 40 pins header

Digital I/O: 17

Analog Input: 6

GND pins: 8

+3V3 pins: 2

+5V pins: 2

ESP-01 GPIO pins: 2 (direct access to these two pins)

Communication: UART/SPI/I2C

Micro SD Card module for reading/writing data (Micro SD card not included)

32 pins OLED Display port (compatible with 30 pins

​

SSD1306​

& ​

SSD1331

)

​


Pinout for connecting an ESP-01 WIFI Module

Operating Voltage: 5V

Dimensions: 2.6"x1.2" (65mmx30mm)

Weight: 0.5oz

Software: Works out of the box with the Arduino IDE (Win/OSX/Linux)
ATMegaZero Pinout Diagram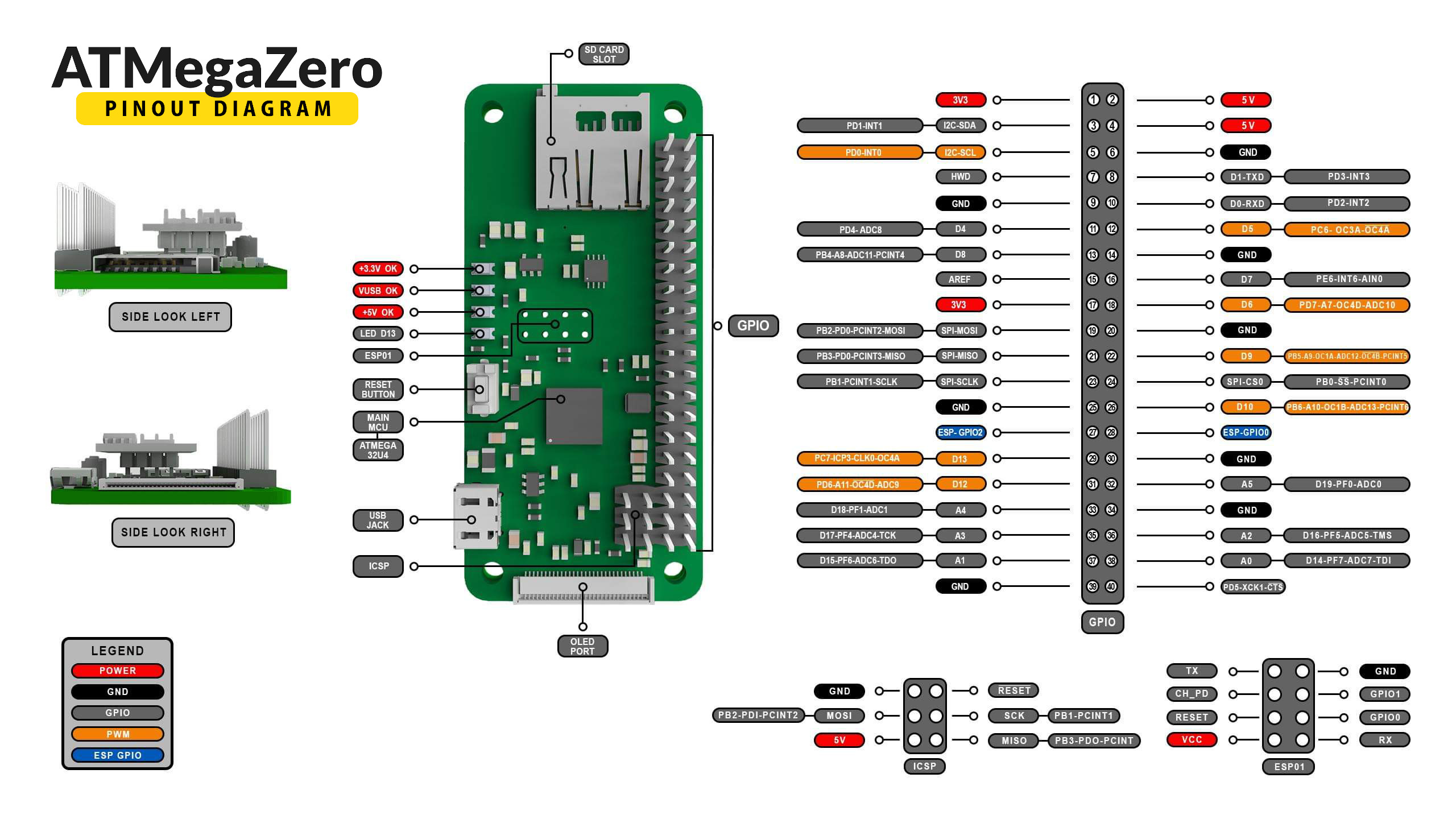 Main Components
ATMegaZero Photos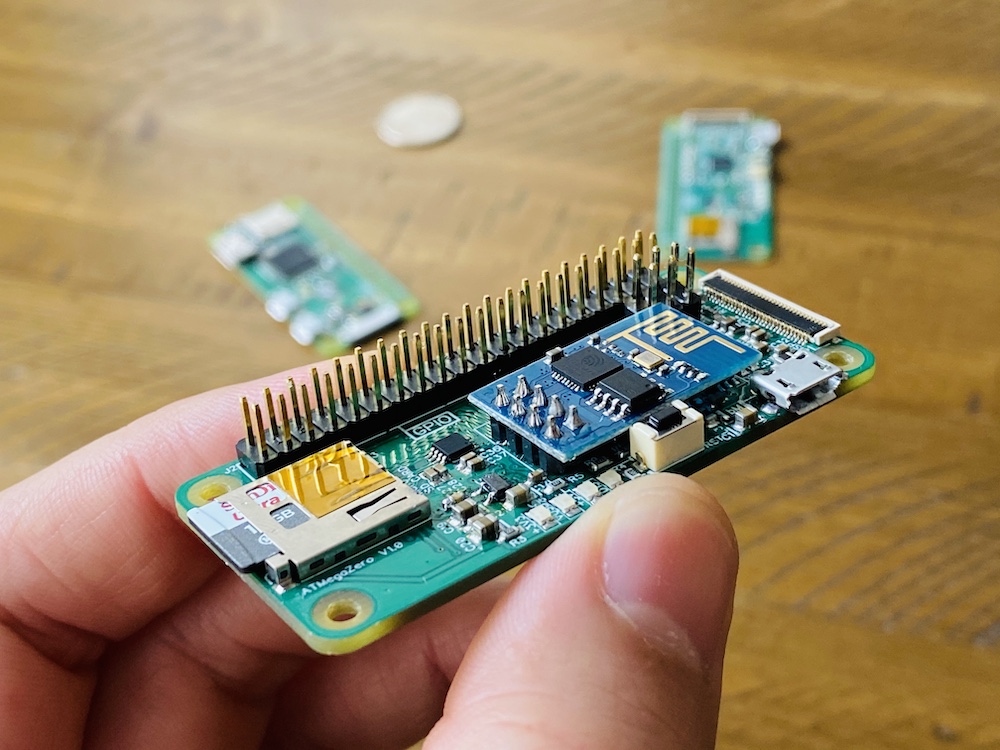 Designed by https://threemode.com


* Full documentation can be found here: https://atmegazero.com
This campaign is brought to you by Hackster Launch, a collaboration between Hackster.io and GroupGets to bring high quality hardware to market.
Why GroupGets?
In order to get the unit costs low enough, the manufacturer requires at least an order of 100 units. Help make this GroupGet a reality by supporting today!