Product Description
The Mega-B Bread™ Development Kit by BreadWare Inc. is a modular sensing and actuating system with Bluetooth Low Energy for quickly building, testing, and iterating internet and mobile app connected prototypes. The Mega-B Bread™ Board is the most capable member of the Breadware B-Line prototyping family.
The Mega-B Development Kit comes with the Mega-B Bread™ Board as well as a variety of input modules, output modules, sensor modules, and a Bluetooth LE connectivity module. All modules are plug-and-play, allowing for rapid and clean prototyping. No wires, no soldering, no mess, with the added bonus of instant connectivity for mobile and web dashboard prototype development.
The Mega-B Bread™ Board can be programmed through the Breadware Integrated Development Environment [IDE] or with the Arduino IDE. Developing with the Breadware IDE allows for extremely fast and robust development of IoT prototypes.
The Breadware IDE allows for firmware development, mobile app development, and web dashboard development all from one central and easy-to-use tool. With the Breadware IDE you will be able to leverage design templates through the platform's Hardware Module Selector, build your device's firmware using our Firmware Code Editor , which is based off of a "hardware object-oriented programming language" (use the If/Then Code Generator for those learning the C-coding language). With the Mobile App Builder, design and customize test mobile applications and web dashboards using WYSIWYG editors, and utilize webhooks to stream data to anyplace on the web.
The Mega-B Bread™ Board functions as a shield for the Arduino Atmega 2560 or the Microchip chipKIT Max 32 Development board and preserves all of the functionality of these base boards. Additionally all of the GPIOs of the base Arduino Mega are preserved giving you the capability to integrate 3rd party modules – or your own designs – with the Mega-B Development Kit.
Feeling Lucky? We're hosting a giveaway for a free kit here.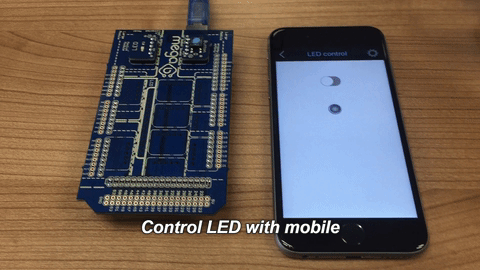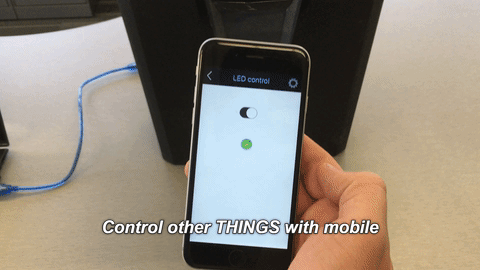 Technical Specifications:
Microchip RN4871 Bluetooth (LE) module
Atmel ATmega 2560Microcontroller (On Arduino Mega 2560)
8-bit, 16 MHz processor
8Kbytes RAM, 256KBytes FLASH
13 Bread Module connectors
54 GPIOs
Power: USB 2.0B or Barrel Jack
FCC/CE certified and RoHS
Full Integration with Breadware IDE
Contents:
Mega-B Bread™ Board
Arduino Mega 2560
USB 2.0A to 2.0B programming cable
Access to Breadware IDE
13 Breadware Modules:
Accelerometer
Gyroscope
Temperature
Humidity
Brightness
Microphone
Button x2
RGB LED x3
Knob
Speaker