Product Description
AlienWhoop flight controller for Tiny Whoop, Blade Inductrix, Eachine, BetaFPV, and other micro brushed quadcopter frames. Fully complete and hand assembled in the USA. Best in class flight controller running BetaFlight 3.2 release candidate (upgradable)--no surface mount soldering required.
Choice of the top performing ARM processors:

High-performance ST Microelectronics ARM Cortex-M4 core F4 168 MHz CPU
High-performance ST Microelectronics ARM Cortex-M7 core F7 216 MHz CPU (NOTE: STM32 F7 availability has been hit or miss in 2017. We have 20 in stock after a 2 month drought)

Choice of top performing motion processors:

Invensense MPU-6500 Six-Axis (Gyro + Accelerometer) low power consumption MEMS MotionTracking™ Device
Invensense MPU-9250 Nine-Axis (Gyro + Accelerometer + Compass) low power consumption MEMS MotionTracking™ Device

Latest BetaFlight firmware running the ALIENWHOOPF4 or ALIENWHOOPF7 target. Capable of 32kHz gyro sampling and potentially 32kHz PID loop when overclocking for F4 is released with BetaFlight 3.2 (32kHz gyro sampling rate has been flown on prototypes for several months now at up to 16kHz PID loop without overclocking the F4).
Fairchild Semiconductor FDMA410NZ MOSFET with 9.5A continuous and 24A burst brushed motor insanity (8.5mm coreless scream)
UART4 solder pads for programmable LED strip (SUPER COOL) using WS2812B RGB or RX/TX for Micro MinimOSD
Choice of external receivers. Officially supporting FrSky XM and XM+ (SBUS), LemonRX DSM2 and DSMX (SBUS), and FlySky FS-A8S (iBUS) satellites.

Please let us know if you prefer a 3-pin satellite connector to be soldered on the board or left off with exposed through holes for soldering your own directly. If you're chosing an addon receiver below let us know if and how you want us to install it.

0.8mm 2oz Copper ENIG (gold) finish PCBs from OSH Park
Official Facebook Page
AlienWhoop has a Facebook page:
AlienWhoop Action on YouTube
AlienWhoop Race Track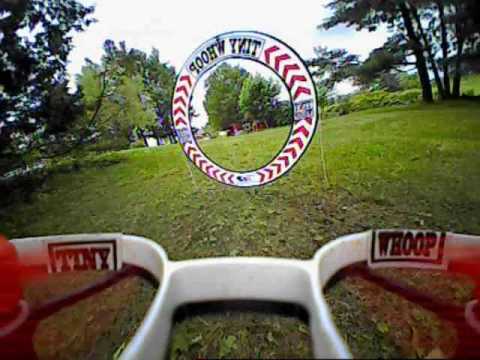 AlienWhoop LED Strip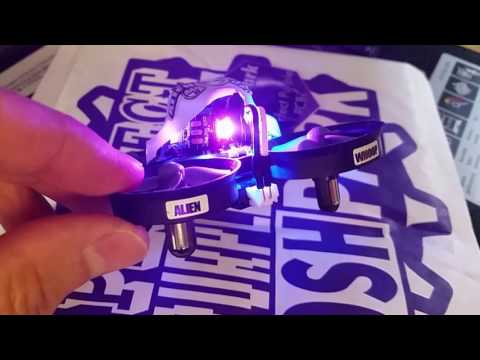 AlienWhoop 7mm Disco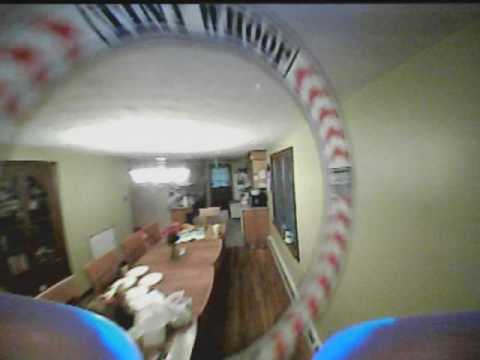 *Acknowledgements: AlienWhoop V2 is a remix of AlienFlight F3 Quad Brushed V1
** Active duty and honorably discharged veterans take $10 off the price. Contact via Facebook for a refund.
Why GroupGet?
AlienWhoop is open source hardware licensed under CC BY-SA 4.0 International. Enthusiasts are encouraged to build their own from scratch. Recognizing that building a flight controller is not always possible for each person due to time, disability, funding for tools, or comfort we have decided to make it possible for people to still enjoy flying an AlienWhoop and share in the community spirit.