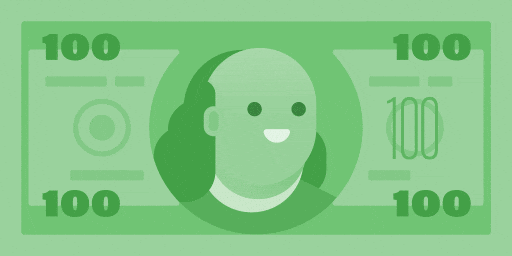 This is our 100th newsletter - thanks for being a GroupGetter! There's plenty more to celebrate in this month's update: have a $10 credit toward your next store purchase; ICE-V Wireless gives you wireless control of an FPGA; and Open Acoustic Devices is back with their long awaited new product: HydroMoth!
Group Buy Roundup
Subscribe to pre-launches or join the latest group buys
HydroMoth
Everything needed to start recording underwater sound
HydroMoth is the latest product from the AudioMoth range and offers everything needed to start recording underwater sound for extended periods of time at depths of at least 30 meters. HydroMoth hardware is directly compatible with all AudioMoth firmware, meaning you can use the device in any number of underwater applications from scheduled recording in coral reefs to triggering recordings by amplitude or frequency in freshwater ponds.
Please note that we are still experiencing a major chip supply constraint for the MCU for all AudioMoth products. We are therefore limiting the amount of Hydromoths available in this round to 975 units. This matches the amount of stock that we have in hand so be assured that we will fulfill this round in a timely manner.

Features
Capable of recording uncompressed audio to micro SD from 8k to 384k samples/second underwater (when encased)

Tested to an underwater depth of 30m for 2 months

More accurate timekeeping for longer deployments
(Backing this campaign will include a clear, AudioMoth underwater case)
ICE-V Wireless
ICE40UP5K FPGA module with wireless interface driven by ESP32-C3
Designed by a pro for pros established and upcoming, the ICE-V Wireless by QWERTY Embedded Design allows Wi-Fi and Bluetooth control of an FPGA by combining an Espressif ESP32C3 SoC with a Lattice iCE40. Easily connect multiple sensors or peripherals to either the ESP32 or FPGA via hardwire and control it all via Wi-Fi or BLE.
Features:
ESP32-C3-MINI (2.4 GHz Wi-Fi + BLE 5.0)

ICE40UP5K FPGA

64 Mbit QSPI PSRAM

& more!
Since sending this newsletter, the campaign is over 60% funded! Get yours soon!

Goings Ons @ GroupGets
The latest on what's happening with our partners, tech and other cool things
GroupGets will be at the Design Automation Conference 2022
We'll be making a trip to San Francisco in July for the Design Automation Conference to co-host the teardown of Open Hardware Group's newest development kit: the CORE-V MCU. Going to DAC? Come check out our kiosk in the Open Hardware Group pavilion, booth #2344!
Interested in getting your own dev kit? Follow and back the campaign below!
Now available at the store: drones!
DJI drones and FLIR's latest thermal cameras for drones are now available at the GroupGets store.
Submit your use of products in the wild -
earn wildly great credits

Products funded on and produced by GroupGets end up in the coolest places. From deploying AudioMoths in the forests in the Amazon to FLIR cameras monitoring the temperature of Lake Tahoe - we want you to share your stories and give you credit to use toward our store.
Geek Gear
The latest in thermal tech, in-house designed products & more
AudioMoth Underwater Case
$39.99
The case is made from injection-molded polycarbonate and comes with an adjustable velcro strap, which makes securing the AudioMoth and the HydroMoth simple and easy.
tCam-Mini (Rev 4)
$79.99
The tCam-Mini Rev4 is a small, wireless streaming thermal imaging camera with an open-source desktop and iOS application.
DIY-Thermocam V3 Kit
$299.00
Constructed as a self-assembly solution, the device allows you to take advantage of the versatile possibilities of thermal imaging.