Here at GroupGets, we believe that it's never too early to inspire, and sow the seeds of ingenuity – which is why we are exceptionally excited to partner with CircuitMess for these two products. Support creativity with these STEM kits! They are a fantastic way to encourage learning while playing and are a launching platform for new opportunities.
CircuitMess gives you the ability to join an expanding collection of like-minded people where you can get support, share your inventions, and get inspired by a host of other tinkerers. CircuitMess was founded in 2017 by Albert Gajšak, who was only 18 at the time, and now he is the company's CEO. Gajšak is proclaimed as "STEM Jesus" (probably because of the hair and beard). His Croatia-based business is a team of only twenty-three people who have already made a huge impact on Kickstarter. Gajšak and the team proves that you are never too young to pursue your dreams. His mission, and ours, is to help everyone, big and small, to reach for the stars. Or – if you're up to it – make your own.
Why is CircuitMess on GroupGets?
We realized the STEM Kit market is poised to grow by $964M USD by 2025, but nothing truly caught our attention until we saw kits that include things like an actual structured soldering portion, a diverse range of kits that don't trivialize the fun of programming for younger audiences, and two of the things we at GroupGets are crazy about - video games and Batman. We wanted to give you one of the most affordable options to back, and CircuitMess's group buy options makes the price well worth the wait!
Subscription-based kits are a huge plus, especially for those who are home schooling their kids or want something new to try at their time!
STEM kits are a great way to explore learning while having fun - something that you can't find everywhere. Not only can kids do them, but adults have fun with them as well. You can be new to tech DIY or a seasoned veteran and still enjoy the process.
Thus, here's the 2 campaigns we currently have on GroupGets (written as of 4/17/2023).
With the CircuitMess Batmobile™ kit you can go from STEM Zero to STEM Hero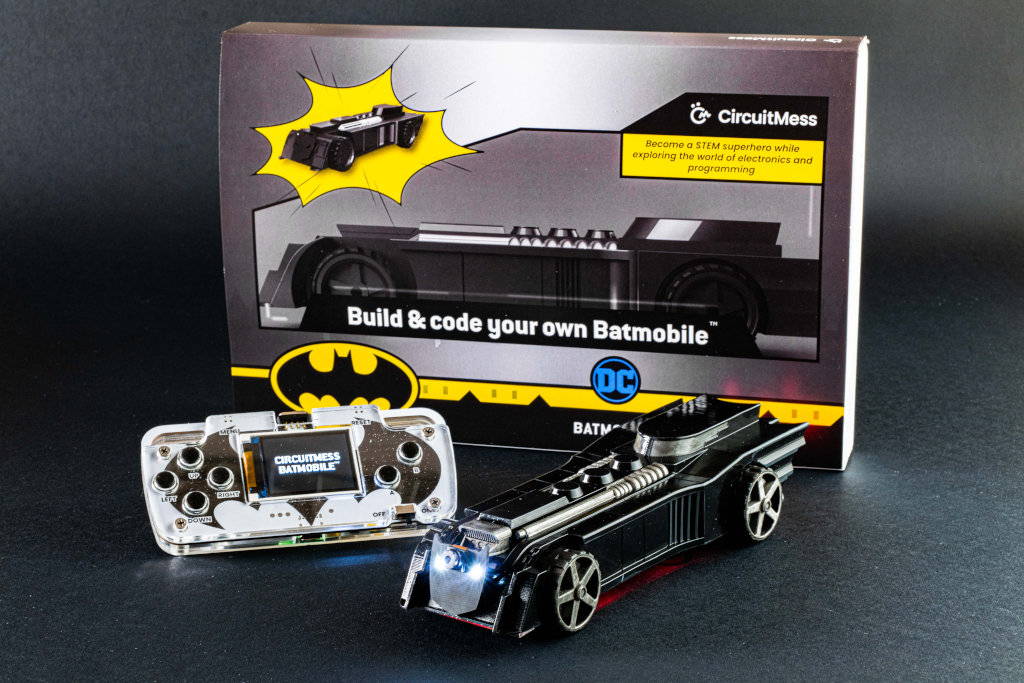 The CircuitMess Batmobile STEM kit fully assembled, next to its box and controller.
This unique STEM kit will teach you about autonomous driving and machine learning while exploring the world of electronics and programming. In collaboration with Warner Bros., this kit will give you the opportunity to build one of Batman's greatest (and best looking) gadgets – his super sleek, super-fast, super kick-ass Batmobile.
"CircuitMess is truly inspiring. Turing toys into elaborate STEM kits that teach both electronics and coding is a great way to encourage kids to learn STEM by doing what is most natural to them: playing." - Francois Simonetta, Vice President at Warner Bros. Consumer Products
Whether you are new to STEM kits, and tech DIY, or just a big fan who can't resist the lure of saying "I built my own Batmobile," this STEM kit is perfect for you.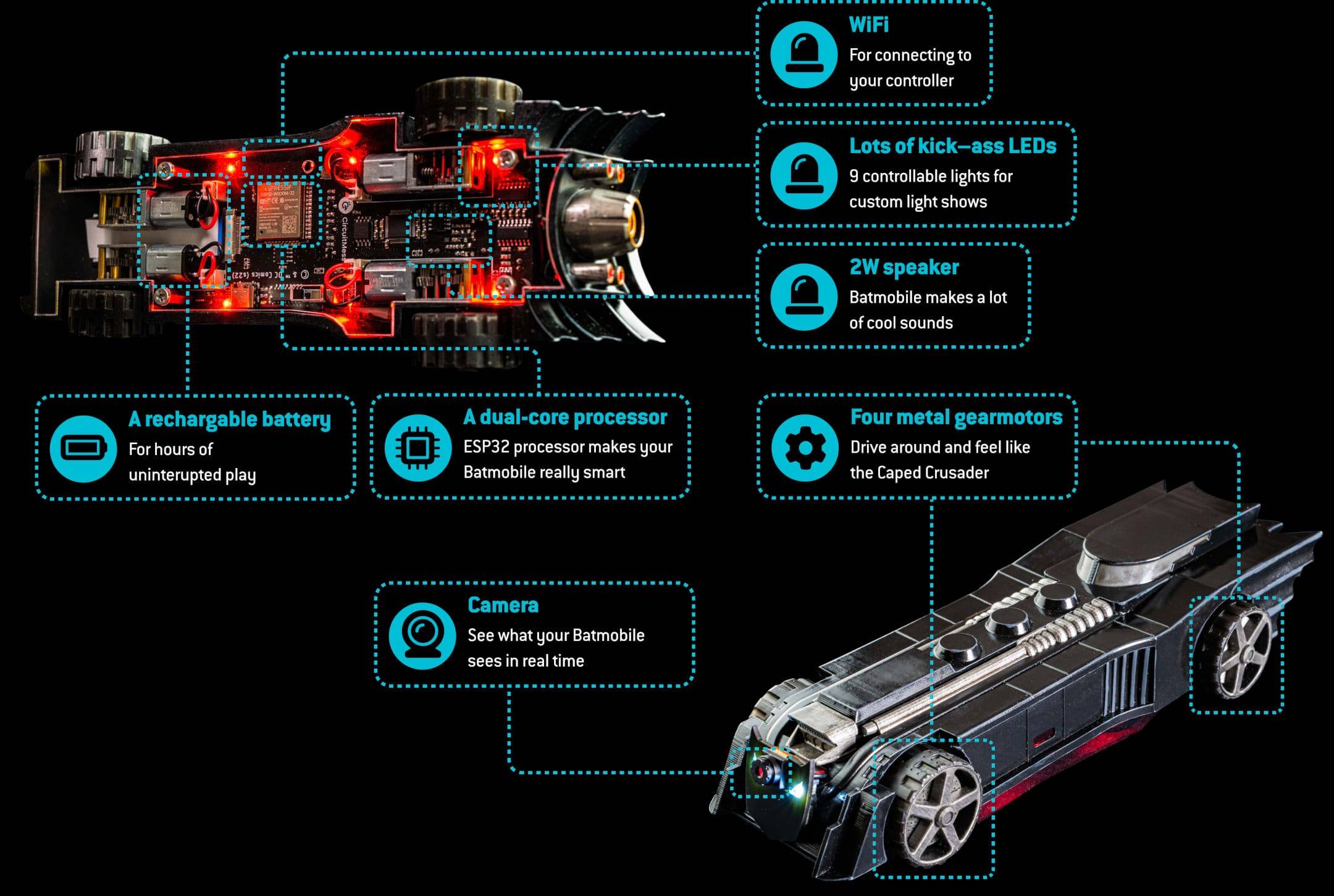 This STEM Kit base package comes fully loaded with all you see above, and more.
Features of the Kit:
WiFi-compatibility
2W speaker
9 controllable LEDs
4 metal gearmotors
Rechargeable battery
ESP32 Dual-core processor
Camera
The GroupGets price?
The "Basic Batmobile" kit will be $134.99 (a savings of $35). You can add upon the kit with the "Inventor's Pack" or "Ultimate Pack." For this campaign to work, you have to be 1 of the limited 10 backers to get this!
Packages to Choose From:
The base CircuitMess Batmobile™ kit.
The CircuitMess Batmobile™ Inventor's Pack which has a set of snap-on magnetic modules to tinker and expand Batmobile's functionalities.
the CircuitMess Batmobile™ Ultimate Pack where you'll get everything in the Inventor's pack, along with an extra set of components and boards that will teach you about soldering and electronic prototyping.
Batman would buy it; we can guarantee that
Xbox is Cool, but Did You Know You Can Build and Code Your Own Console with the CircuitMess Nibble?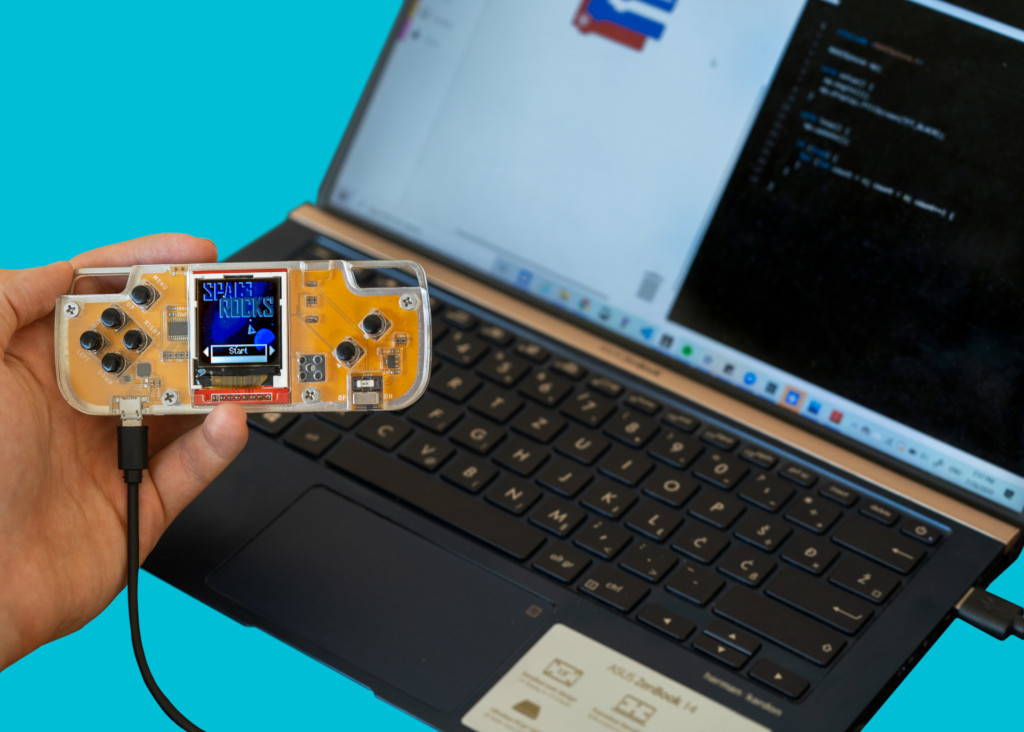 CircuitMess makes programming a console fun and educational, with their Nibble DIY game console. Not only will you learn how game consoles work, but you'll also gain some valuable skills such as hardware assembly, and soldering.
One customer raved about the Nibble in particular:

"I recently bought and put together the Nibble from CircuitMess. If you're even a little curious I wouldn't hesitate to buy it. You will have a blast putting it together and playing the highly nostalgic games included. I have never been the best at soldering but even I managed to put it together somehow :) However, the true meat of it, in my opinion, is the programming-your-own-games aspect. CircuitMess have made their own Scratch-like programming interface…" - Marie A.
Why Play on their Station - when you can play on your own? There are a lot of crazy, fun, and entertaining games out there. Trust us, as the nerds we are, we play a lot of them – but the Nibble gives you the ability to make your own! Let your creativity soar with this SET kit, and take advantage of CircuitMess's custom code editor (CircuitBlocks), where you can code your own apps and games in C++.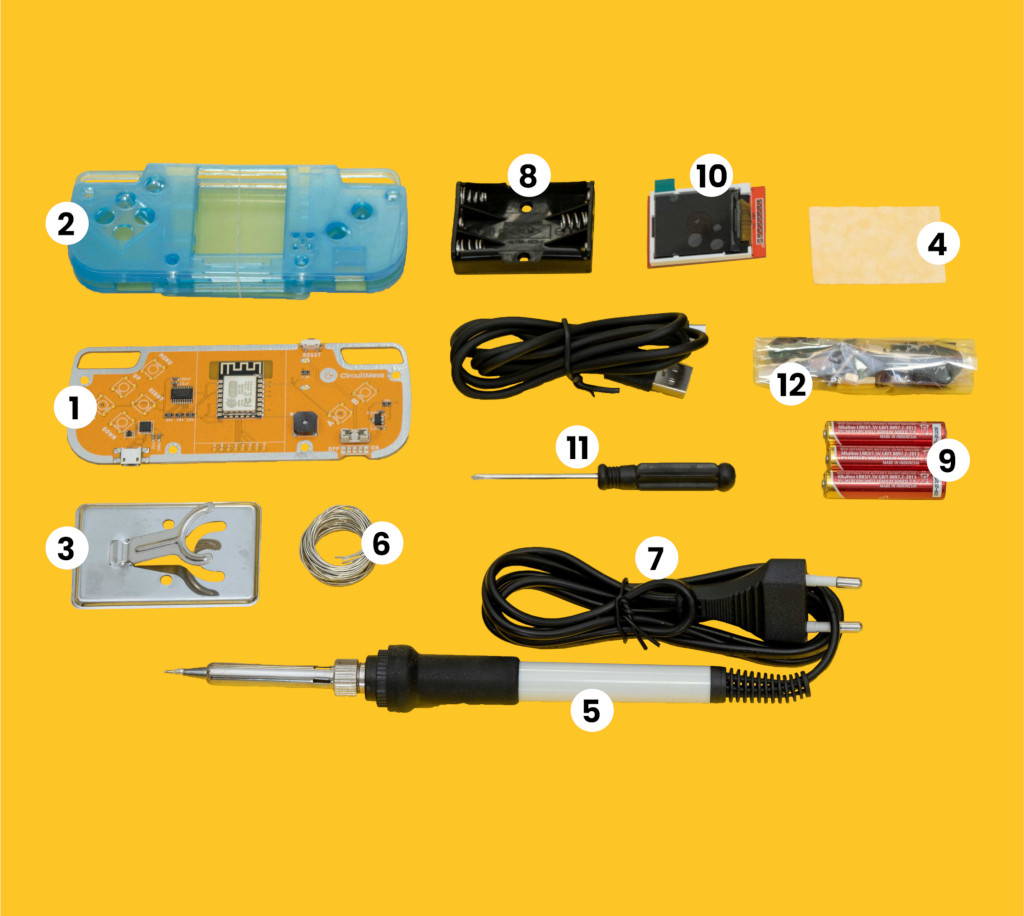 Features:
Arduino ESP8266 microcontroller
Acrylic casing
Metal soldering iron stand
Sponge
Soldering iron
Soldering Wire
Cross screwdriver
Battery Holder
AAA alkaline batteries
LCD display
Micro USB cable
Bag with components
The GroupGets price?
$79.99, saving you $20! You have to be 1 of the limited 10 backers in order to advantage of the deal!